CARE WITHOUT BORDERS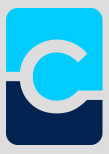 In addition to his practice in Gastonia, NC, Dr. Hunter also sees patients and operates internationally. As a member of Caribbean Healthcare Partners' Medical and Clinical Research Advisory Board, Dr. Hunter is helping to develop a global specialist approach to minimally invasive spine care, while ensuring that Caribbean Healthcare Partners achieve their goal of becoming the world leader in regenerative medicine and individualized patient care. Caribbean Healthcare Partners is part of the rapidly growing medical tourism industry, providing patients with new opportunities to receive quality healthcare.
ABOUT CARIBBEAN HEALTHCARE PARTNERS, LTD.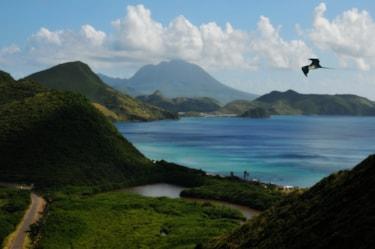 Caribbean Healthcare Partners, Ltd. (CHP) was founded by entrepreneurs and leaders from the U.S. healthcare industry to make available leading-edge technologies, therapies, and surgical techniques from around the world in a state-of-the-art medical institute in the serene and tropical environment of St. Kitts and Nevis in the Eastern Caribbean.
Caribbean Healthcare Partners focuses on innovative technologies and therapies that enhance the body's ability to heal itself, recovery faster, and perform at its best. With a strong adherence to best practices, proven innovation, and clinical outcomes, CHP's goal is to make available highly coveted procedures and therapies that have traditionally only been available to the elite athletes or wealthy individuals who could afford to fly to Europe or Asia to receive the type of care they desire. Through strategic partnerships with leading academic and research institutions, key thought leaders, emerging life science companies, and a strong adherence to evidence-based medicine, CHP is poised to set the standard as the premier off-shore destination for cutting-edge medical procedures and rehabilitative care in the western hemisphere.
Initial procedures will focus in the areas orthopedics (i.e. sports medicine, minimally invasive spine, joint replacement, soft tissue repair, arthritis, etc.), health and wellness, integrated medicine, cosmetic and reconstructive surgery, and regenerative medicine utilizing advanced technologies not available in the U.S. CHP's global experts in sports medicine, spine, degenerative and autoimmune diseases, regenerative medicine, anti-aging, health and wellness help identify and clinically validate the most promising innovations around the world, which they then work diligently to make available for everyone.
VISIT THE CARIBBEAN HEALTHCARE PARTNERS WEBSITE
To find out more about Caribbean Healthcare Partners, Ltd. please click on the link: www.caribbeanhealthcarepartners.com