Dr. Hunter, Neurosurgeon, Celebrates 20 Years at NSSC Spine Clinic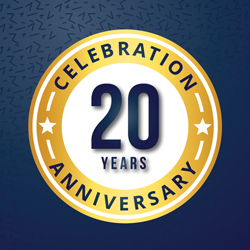 Dr. Hunter celebrated his 20th year of practice at NSSC Spine Clinic this past June. Dr. Hunter joined the NSSC Spine Clinic in June, 2000, after working for 2 years at the University of Wisconsin Hospital Department of Neurosurgery.
Board Certified for over 20 years, Dr. Hunter and his staff strive to provide the most up to date advanced spine surgery techniques and procedures. While providing quality care at Caromont Regional Hospital, Dr. Hunter continues to bring new and innovative spine techniques to his practice.
"It has certainly been a pleasure to be able to provide neurosurgical care for the past 20 years to the residents of Gaston County and the Charlotte area," said Dr. Hunter. "A lot has changed at this practice over the past 20 years and I am looking forward to continue to expand our services in the coming years."
About The NSSC Spine Clinic
Located in Gastonia, The Spine Clinic of Neuroscience and Spine Center of the Carolina specializes in treatments for chronic back and neck pain, spondylolisthesis, lumbar spinal stenosis, spinal injuries, lumbar degenerative disc disease, herniated discs, as well as issues involving the brain and nerves. We offer brain surgery, carpal tunnel surgery, non-surgical treatment, surgical minimally invasive procedures, stem cell injections, and spine surgery.
Are you suffering from pain and in need of a doctor who can help you with your back pain? Call our office today!