What are Platelet rich plasma injections?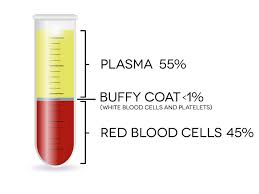 This is a therapy based on your own cells. When you have a cut, the scab that forms is filled with platelets. These are special cells in your blood that cause the blood to clot. This clot helps heal an injury by releasing special growth factors. In addition, the platelets can also help reduce some harmful chemicals released by a trauma. Your joint or injured tissue can benefit from the release of these growth factors in a concentrated form.
Who is a good candidate?
Your physician will want a history of your injury and a physical examination along with any x-rays, and an MRI. While stem cell therapy may be appropriate for certain conditions, it is not applicable for every condition. However, it has proven to be a viable option for individuals suffering from pain. A good candidate for adult stem cell treatment usually is:
Patients looking for mid-term pain relief of 3 months to 2 years.
Patients searching for improved pain relief and improved function above and beyond what is found in hyaluronic acid injections.
No or limited instability symptoms of the joint
Not currently taking blood thinners.
Ability to stop anti-inflammatory medications for 2 weeks prior and 2 weeks after the procedure.
Willing to participate in additional therapies to improve the health of the joint.
Age under 80
What is the procedure like?
A small amount of your own blood (anywhere from 10 to 40cc) is drawn, as would be done in a typical lab test, and then centrifuged (spun at a very high speed) to separate out your blood cells from your plasma and platelets. A concentration of anywhere from 3 to 9 times your normal amount of platelets is than formed into a solution called platelet rich plasma. This is packed with growth factors which help heal damaged tissue. This is all done in our office setting within 20 to 30 minutes. There are different protocols for these injections; depending on the specifics of your problem, your surgeon may recommend 1-5 treatments. You may notice some improvement within weeks, but some patients do not see the full benefit of the treatments until 3 months after the last injection in the series.