NSSC Spine Clinic Begins Using Virtual Office Visits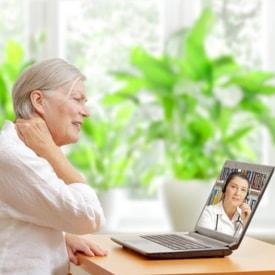 The use of telehealth seeks to increase access to health care by expanding means of communication between providers and patients. Interactive telecommunications equipment makes the process simple and precise. Due to the recent Covid-19 pandemic, Dr. Hunter and his staff may be able to see you through "telemedicine".
Effective Monday, March 30, 2020, NSSC Spine Clinic will begin offering Virtual Telemedicine Visits via Skype or Face Time.
Please contact our office at 704-864-5550 if you are interested. NSSC Spine Clinic will be following normal office hours.